We are working on getting the photo gallery up and running at the new home of Beyond Penguins and Polar Bears and have decided to experiment with the free digital tool Pinterest. Pinterest is a free digital tool for visually sharing what you gather from the web. We are "pinning" all the great photos that we had collected for the Beyond Penguins project and organizing them into different "boards."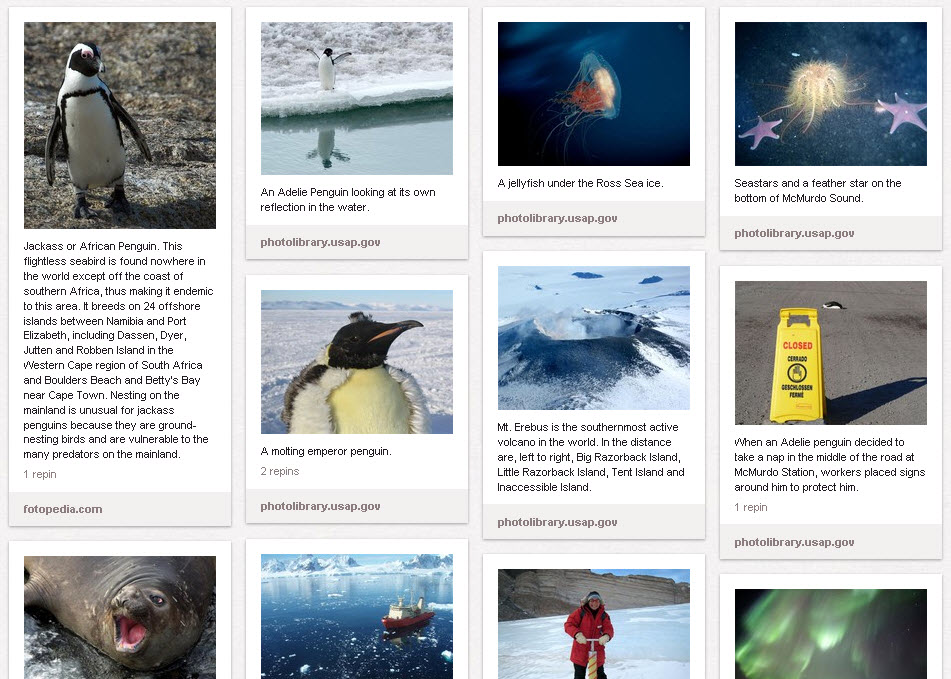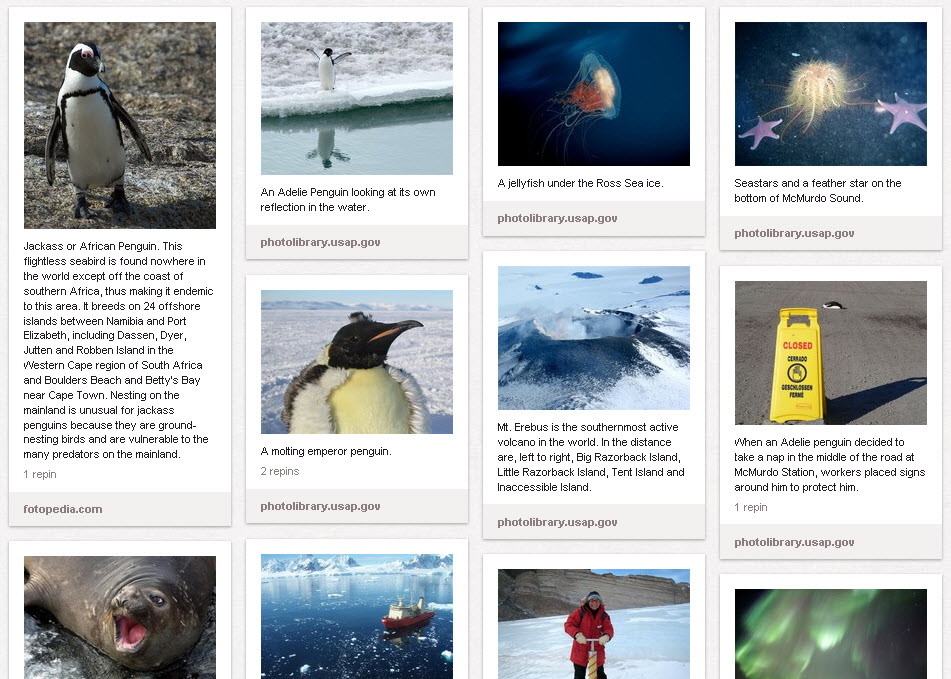 Please take a look at our main board and if you really like an image, comment on it. The other boards we have right now are:
Antarctica
Arctic
Polar Birds
Polar Fish
Polar Invertebrates
Polar Mammals
Polar Researchers
You can also follow any of these boards
and a RSS feed will deliver any new images to your Google homepage or Google reader.
---
Copyright 2008-2012 – The Ohio State University. This material is based upon work supported by the National Science Foundation under Grant No. 0733024. Any opinions, findings, and conclusions or recommendations expressed in this material are those of the author(s) and do not necessarily reflect the views of the National Science Foundation. This work is licensed under an Attribution-ShareAlike 3.0 Unported Creative Commons license.