They are five or six years old, full of energy and wonder, representing a diversity of learning styles and instructional support needs. The questions and comments are nonstop – "When can we use the paints? What's that for? Why are you putting those pots of dirt there? When we were outside today I saw one orange-and-black butterfly, one yellow one and a bunch of ants! How come they built a nest right there? The slide on the playground today was really hot!"
Children's observations of the world are inherently inquiry oriented. They are ready and willing to learn. Recognizing these opportunities and capitalizing on them to facilitate learning without undermining natural curiosity is the elementary teacher's challenge. Knowledge of how children learn, special needs, and content is required.
---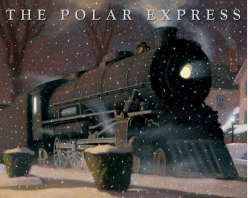 This column highlights some strategies Louann Mental, a 25-year-veteran kindergarten teacher, uses to achieve equity in access to science learning for all her students, including those with autistic or autistic-like tendencies. She teaches in the Cloverleaf School District in northeastern Ohio. The district is rural but not small. Her building, Lodi Primary School, houses some 700 students, including five kindergarten classes. Thus, she is part of a comparatively large staff, which routinely shares ideas and occasionally team teaches.
Although the following account involves a team of teachers, it can be adapted for a lone kindergarten teacher. A day of activities centered on the polar environment uses The Polar Express by Chris Van Allsburg as the springboard. The picture book is about a boy's magical trip to Santa's home at the North Pole.
On Polar Express Day, the teachers and children wear their pajamas, and the children are given a jingle bell when they arrive at school. After hearing the book read aloud, the students rotate through four 20-minute activities, each conducted in a different classroom by a different kindergarten teacher. However, if the student population includes children with a disability preventing them from climbing stairs, or a behavior disability making it difficult for them to walk the halls in a group, the teachers rotate rather than the students.
Louann conducts the science-related activities. The science concepts covered during these lessons include:
Explain that living things cause changes on Earth
Discover that there are living and nonliving and pretend things
Describe the basic needs of living things
Explain how organisms function and interact with their physical environment
Describe similarities and differences that exist among individuals of the same kind of plants and animals
Explain why people, when building or making something, need to determine what it will be made of and how it will affect other people and the environment
To begin, the class locates the North Pole on a map. Then, with questions, Louann elicits students' concepts of reindeer, their appearance, habits, and habitat. For example, she may ask, "If we were to go to the North Pole what would we see?" It's been her experience that children believe Santa's reindeer fly but wild reindeer that don't live with Santa do not fly. For autistic children she has found it effective to pose a statement that the student can complete, rather than asking a question. She might say, "It's not true that reindeer can ___," allowing the child to fill in the blank, "fly." This approach helps children who find it difficult to think abstractly or to conduct complex cognitive exercises needed to respond to open-ended questions.
Next, she reads two nonfiction books to the children: Arctic Winter, Arctic Summer and Who Lives in the Arctic? by Susan Canizares. Louann helps students to discriminate between fiction and nonfiction books by discussing the publications' illustrations. The fiction book uses drawings, while the nonfiction uses photos.
After hearing the nonfiction books read aloud, the students revisit the discussion of their concepts of the North Pole. Students express revised ideas and are encouraged to refer to specific parts of the stories, illustrations, or photographs to support their ideas. Then, Louann distributes a large piece of blue construction paper and white chalk to each student. Students draw their concept of the Arctic landscape. Following that, students receive an Arctic animals worksheet. The worksheet contains line drawings of nine different animals, five of which are found in the Arctic. The illustrations contain contextual clues such as snow or trees. The students identify the five Arctic animals, color them, cut them out, and glue them onto their landscape, drawn on the large blue construction paper with white chalk.
For students who lack fine motor skills, Louann will have the animals already cut out. Thus, the student needs only to choose the appropriate ones to add to the landscape. For students easily overwhelmed by too many choices, she eliminates some of the distracting animals which do not belong in the Arctic. Or she presents just two animals at a time, and the student chooses the one from the pair that is the Arctic animal. These activities facilitate student classification and comparing and contrasting skills while enhancing concepts of habitat variability. Assessment is ongoing. Observations during discussion, the chalk drawing, and animal selection provide assessment information.
Louann draws on these activities to redefine habitat and uses them as a model to introduce other habitats later in the year. As part of their habitats study, students will visit a zoo and observe how the zoo must create a habitat suitable for each animal.
Some of the other activities students engage in on Polar Express Day include:
Singing a seasonal, color, word, or spelling song
Completing a booklet with seasonal pictures
Reading color words and coloring pictures
Sorting pictures from the text and writing a sentence about the story for story recall
Using fine motor skills to lace a stocking and wrap parent gifts
Watching a short movie of The Polar Express and comparing and contrasting it with the book
The children are also given hot cocoa and a cookie just as the children in the book are!
On the last day of the school year, many students named Polar Express Day as the most memorable day of the year. (The publisher of The Polar Express provides a web site filled with classroom ideas, reproducible items, and more for teachers and librarians. Look on the right-hand side of the page for the Reader's Guide.)
Louann and her colleagues' collaboration and adaptability made these learning experiences successful. If you don't have the luxury of a team of teachers to converse and plan with, we hope this article may motivate you to seek a network of colleagues, perhaps online or through attendance at professional meetings, with whom you can collaborate and carry on professional discourse of your own.
---
This article was written by Mary LeFever. For more information, see the Contributors page. Email Kimberly Lightle, Principal Investigator, with any questions about the content of this site.
Copyright August 2008 – The Ohio State University. Page last updated on November 7, 2012. This material is based upon work supported by the National Science Foundation under Grant No. 0733024. Any opinions, findings, and conclusions or recommendations expressed in this material are those of the author(s) and do not necessarily reflect the views of the National Science Foundation. This work is licensed under an Attribution-ShareAlike 3.0 Unported Creative Commons license.